Choose your own work schedule. AM or PM, our model adapts itself to your personal needs for a better work-life balance.

Tailor the workload to your whishes. The number of hours to work each week is up to you, as long as you meet a minimum of 5 hours weekly.

Picking the days of the week when you want to work, allows you to manage your personal agenda so you can make the best out of your spare time.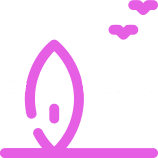 You decide when to go on vacation. The WFM Technology gives you the flexibility you need to have full control over your time off.